Medicare Plan Consultation, Evaluation and Enrollment for seniors aged 65 in Florida
Parts you need to know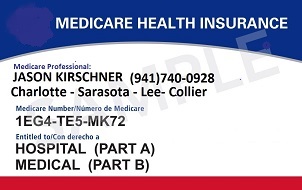 Need comprehensive Medicare coverage in Florida?
Call a licensed agent for a no cost plan evaluation

Monday-Saturday 8AM-5PM
McCunis-Fox in Florida is a trusted provider and broker agent for Medicare Advantage and Medigap plans.
Issued by private carriers since 2007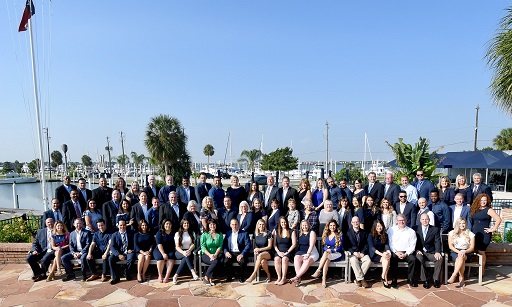 About Our Certified Medicare Professionals:
Our Florida Medicare agents treat every beneficiary as a family member! We believe the client should come first, to always do the right thing providing maximized benefits at the lowest out of pocket costs! With all our experience enabling us to provide an exceptional customer service experience to educate, evaluate and address your specific special needs. We provide the public a no cost, non-biased assessment where a Medicare insurance agent will look at each persons special needs, location, utilized doctors, prescription drugs while also considering the added benefits. Based on this analysis we can better help the client to determine which carrier is the best fit for plan enrollment. In addition to guidance, We will do yearly follow-up consultations knowing that Medicare insurance plans, costs and the health needs of the elderly population over age 65 in Florida are always evolving.
Medicare Agent / Beneficiary Relationship
Florida Medicare agent in Port Charlotte who builds relationships focusing on developing them for long-term. I enjoy helping senior citizens understand the Medicare basics and parts they need to know. The main goal and interest is getting to know clients as individuals, understanding their unique needs and concerns. We provide support throughout the Medicare enrollment process with personalized guidance on available plan coverage options based on eligibility.
By building strong relationships with clients, a 65 in Florida McCunis-Fox agent can help ensure that beneficiaries make informed decisions about their Medicare coverage. We ensure you receive the support needed to manage Medicare costs and ability to navigate the complex healthcare system. This can involve providing education and guidance on Florida Medicare eligibility, coverage options, and costs you need to know. Helping senior citizens understand in a simplified way the access to additional benefits and Florida state assistance programs available to lower fixed income beneficiaries.
We train our Medicare agents from Florida to build relationships by providing personalized, high-quality service. Available for year round support and assistance to all Medicare recipients, always willing to go the extra mile with the goal of satisfaction. 65 in Florida is all about helping eligible Medicare recipients achieve better healthcare outcomes and greater peace of mind.
How Do I Enroll in Medicare?
Medicare enrollment in Florida or elsewhere can be done in a few different ways, depending on your situation:
1.Automatic enrollment: If you are already receiving Social Security benefits or Railroad Retirement Board benefits when you turn 65, you will be automatically enrolled in Medicare Part A and Part B. You will receive your Medicare card in the mail about three months before your 65th birthday.
2. Online Medicare enrollment: If you are not receiving Social Security benefits or Railroad Retirement Board benefits when you turn 65 in the state of Florida seniors can then enroll in original Medicare online by visiting the Social Security Administration's website at www.ssa.gov/medicare.
3.Medicare Enrollment by phone: calling the Social Security Administration at 1-800-772-1213.
4. Appear in person: you may prefer to visit any local Social Security office in Southwest Florida (SWFL) .
* If you have employer-sponsored health insurance, you may be able to delay enrolling in Medicare without penalty